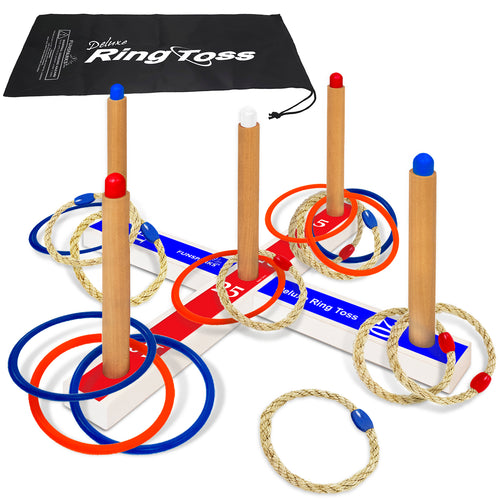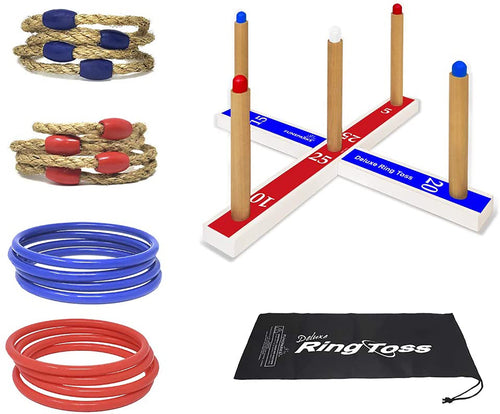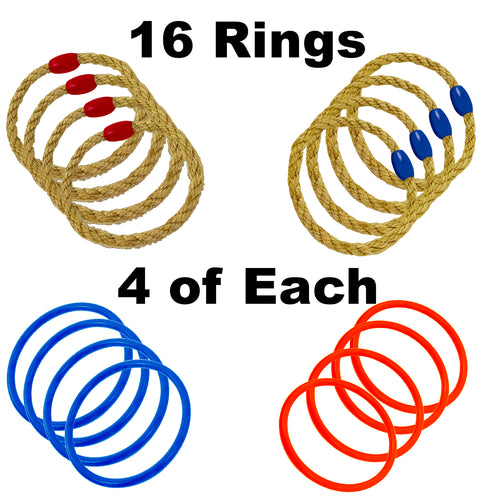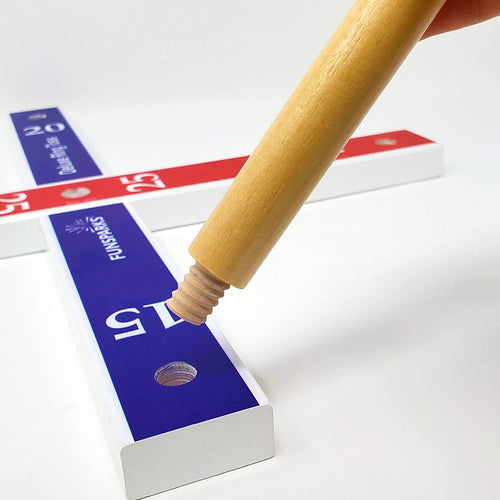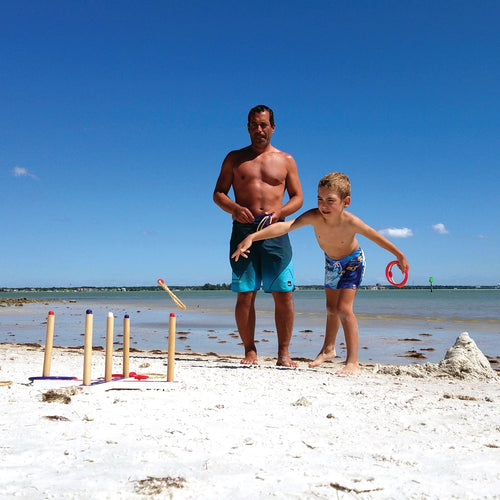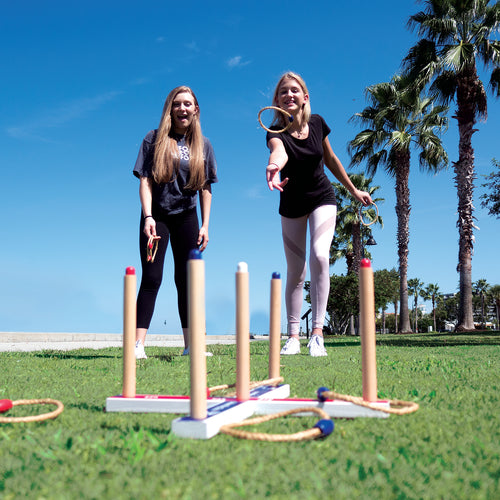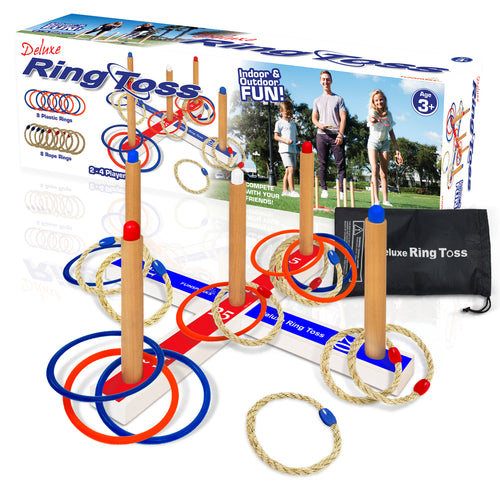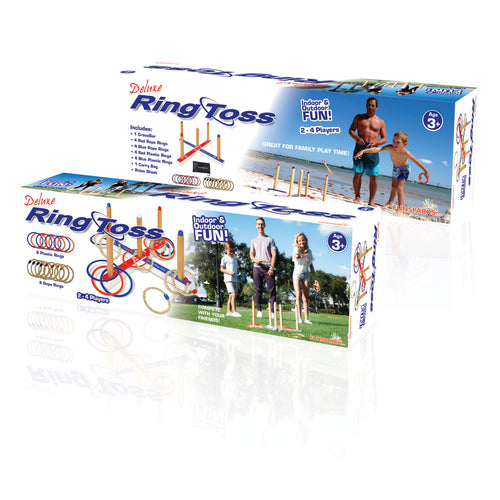 ---
Ring Toss Deluxe
RING TOSS: The traditional kids toy that will never grow old. Play for hours and experience endless fun with friends & family. Comes with 5 targets, 16 ring toss throwing rings (8 rope & 8 plastic), a carry bag and up to 4 players to make this game more fun and will have you coming back for more
QUALITY MATERIAL: Base and pegs made of wood, making it extremely durable allowing you to play in multiple conditions and virtually anywhere including indoors, backyard, lawn, beach etc. The 5 pegs are easy to assemble with built in threaded screws making it stand strong and taking just seconds to put together.
FAMILY & FRIEND FUN: This Ring Toss game set for outdoor or indoor play keeps kids active and helps them become more socially adept, teaches them about taking turns and good sportsmanship. Ring Toss is great for birthday parties, barbecues, tailgates, picnics the beach or a family reunion.
ACTIVE PLAY: Ring Toss is an extroverting game that gets children, parents, grandparents up and out for a healthy dose of fun, away from your computer screens, cell phones and TV. Easy setup, portable, play on any surface, indoors and outdoors, what more can you ask for.
---
Special Offer
Limited Inventory.
Buy two - in generic packaging at $29.50 
click here
---
Description
You and your opponent toss the rope rings or plastic rings at the wooden score board one by one and see if either of you can hit the peg with the highest number. Whoever makes the most points is the winner of the game! Tons of fun for kids and adults and helps kids of all ages develop their skills to assist them with other sports and other motor control skills. This game can be played any time anywhere. You can play indoors or outdoors, at the beach, backyard, park, in your recreation room, at school yards or your grandparent's lawn or even take it with you on vacations, camping, birthday parties, picnics or tailgating. Our Deluxe Ring Toss game comes with 1 wooden base, 8 rope rings, 8 plastic rings and a carry bag.

---
Content
1 Wooden base
16 Rings
- 4 Blue, 4 Red rope rings
- 4 Blue, 4 Red plastic rings
1 Carry bag
1 Rules: Three different ways to play the game
---
---
| | |
| --- | --- |
| | We give a 100% money-back guarantee or an exchange at the customer's request if they are not fully satisfied with their purchase. It does not matter on which online store you bought it as long we sold it to you. |
---