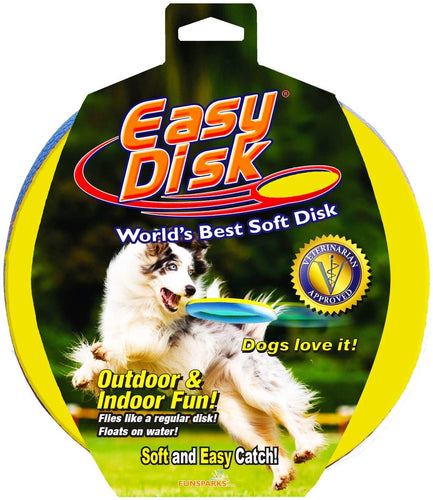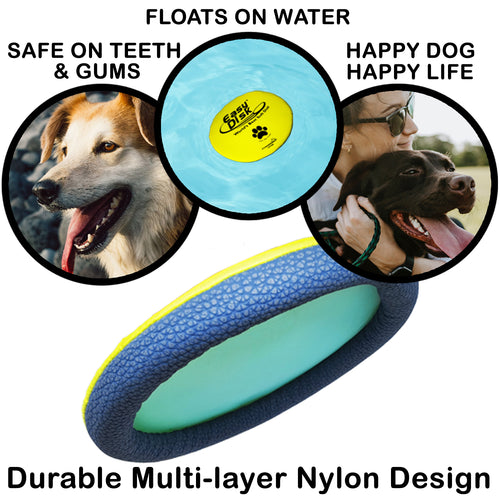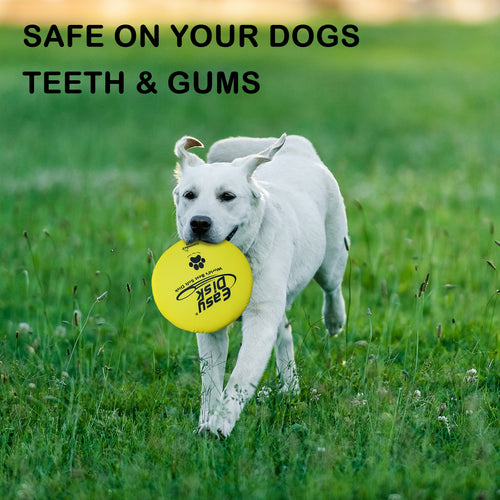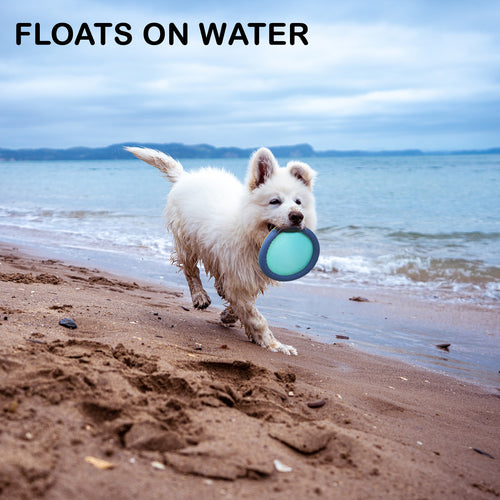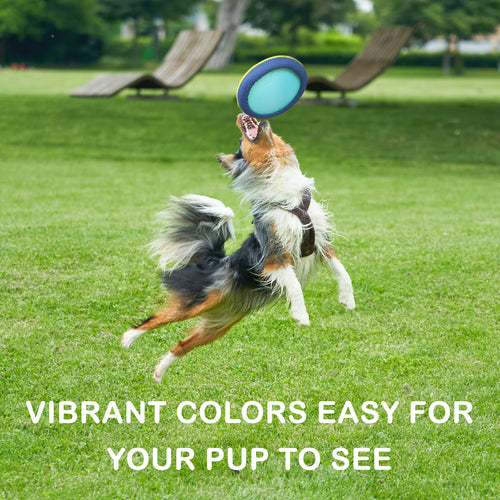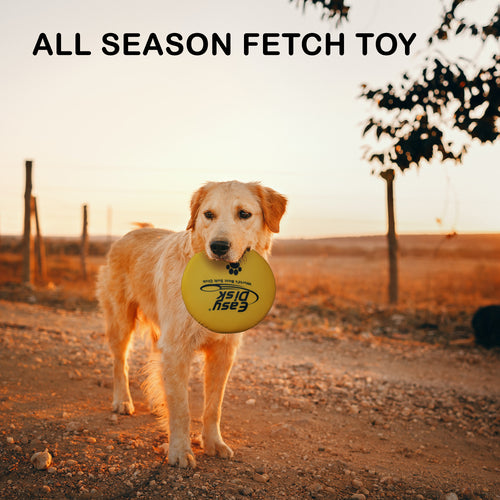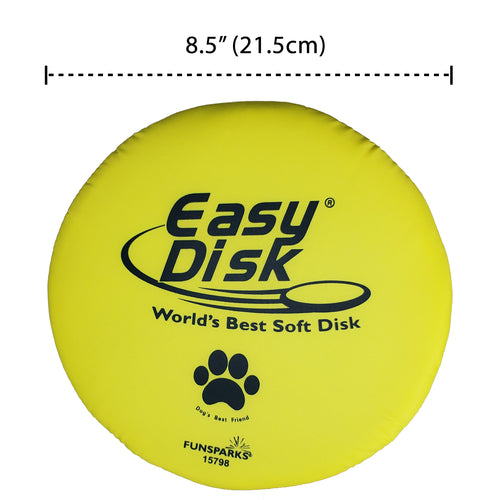 ---
Easy Disk Dog
DURABLE DOG FLYING DISC – Have some fun with your best friend with this ideal disc for dogs. Designed with a multilayer nylon and foam interior & a soft cloth outer ring for a gentle bite to ensure your puppy's gums & teeth stay healthy.
PERFECT FOR A HYPER PET – Amazing fetch toy for dogs made for high flying, long tossing distance fun! Play virtually anywhere including the park, lake, beach, backyard and in any weather conditions.
SOFT DISC FOR DOGS FLOATS – Made from soft lightweight material makes it buoyant so you can take this out for interactive play at the beach, lake or pool. Measures 8.5" in Diameter and 3.7oz.

COLORS DOGS CAN SEE – Colors designed perfectly for a dog's vision spectrum. Dogs see the color blue the best and yellow second! We placed blue at the bottom of the soft disc so when you toss it upright, they will see the bottom of it perfectly allowing them to chase it down with ease. We put yellow on the edges and top to create not only a great looking vibrant flying disc but also best for a dogs vision.
FOLD IT UP AND TUCK IT INTO YOUR POCKET – The outer ring bends, tuck it in your pocket and before use, fold it back into its original shape and let the excitement begin. This soft disc won't dent cars or hurt when catching.
---
Description
Our Easy Disk Dog is the perfect medium for exercise, training and fun. This flying disc features a multi-layer nylon design for long lasting outdoor use. The Easy Disk floats in the water so you can take your best friend to the lake, beach or pool. The vibrant colors are in line with a dogs visual spectrum so they will have no problem tracking down the disc. Get ready for a high flying game of fetch with your best friend!
---
---
| | |
| --- | --- |
| | We give a 100% money-back guarantee or an exchange at the customer's request if they are not fully satisfied with their purchase. It does not matter on which online store you bought it as long we sold it to you. |
---