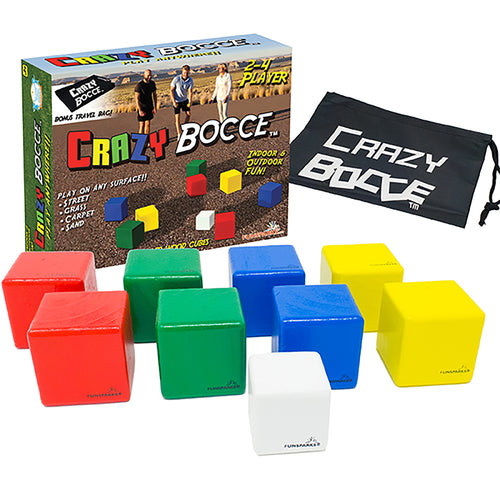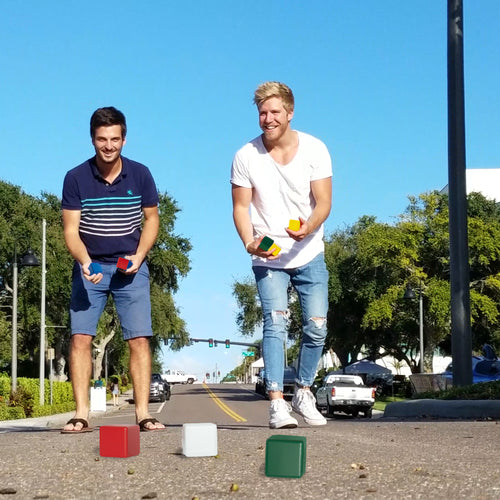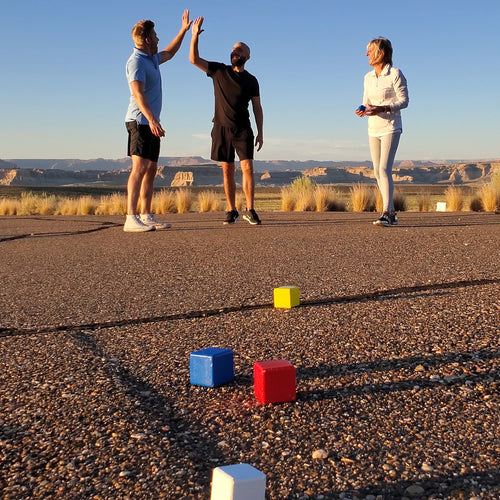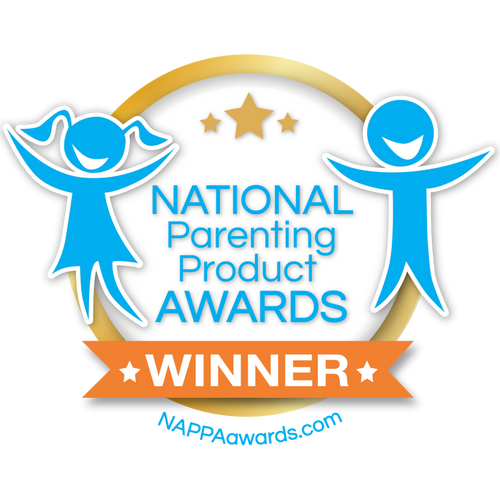 ---
Crazy Bocce
FUN FOR EVERYONE - This go-to complete classic summer sport can be enjoyed by kids, teens, and adults. Bocce Ball is generally played on outdoor surfaces such as grass, sand, or dirt however, Crazy Bocce has revolutionized the game with cube blocks allowing you to play just about anywhere, including driveways, roads or any sloped surface as they wont slide
PLAY ANYWHERE - This set is easy to play on your own lawn, driveway or take it to the beach, barbecue party, or to the neighbor's yard
QUALITY MATERIALS - Crazy Bocce is made with solid durable wood that is crack and damage resistant for long lasting fun
COMPLETE STREET BOCCE SET INCLUDES - 2 red, 2 yellow, 2 green, 2 blue cubes and 1 Pallino cube. The standard tossing blocks weighs 2.2oz in weight and 2" (50mm) in length and Pallino is 1.2oz. in weight and 1.5" (38mm) in length
---
Description
Crazy Bocce is a new take on a classic game, no more worrying about slopes! This game can be played virtually anywhere including driveways, roads, parking lots and much more. Great game for kids, adults, and truly fun for people of all ages. Bringing along a set to play is sure to liven up any beach day, backyard get-together, or outdoor party and provides entertainment for your family and friends for memories that will last a lifetime.

New take on a classic game

Crazy Bocce is just as the name states, CRAZY! With this re design of a classic game comes an absolutely hilarious game with erratic bounces and rolls that will either win you or lose you the game. Play Crazy Bocce anywhere with the cube like "balls" ensuring that you can play on any slope including driveways, hills, paved roads etc. Bring all your friends and family together for this timeless game. Players can convene on just about any surface, no need to book an official court anymore. Enjoy hours of fun with our Crazy Bocce!
---
---
Crazy Bocce Awards
---
Content
8 Large cubes
- 2 yellow, 2 red, 2 blue, 2 green
1 Small white cube (Pallino)
1 Carry bag
---
---
| | |
| --- | --- |
| | We give a 100% money-back guarantee or an exchange at the customer's request if they are not fully satisfied with their purchase. It does not matter on which online store you bought it as long we sold it to you. |
---