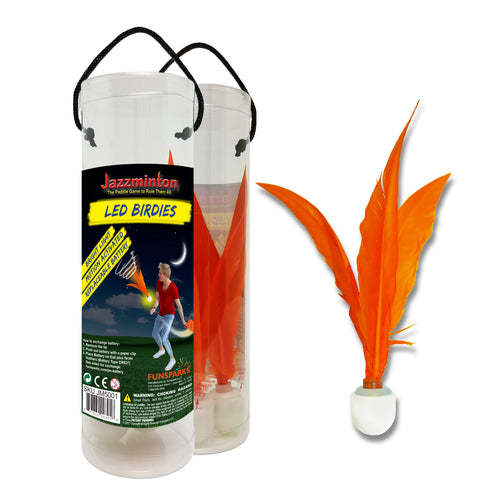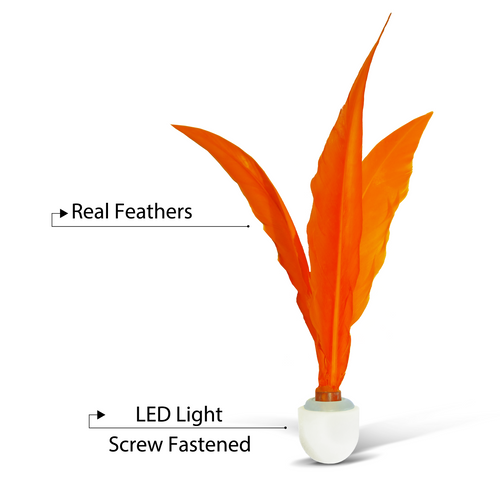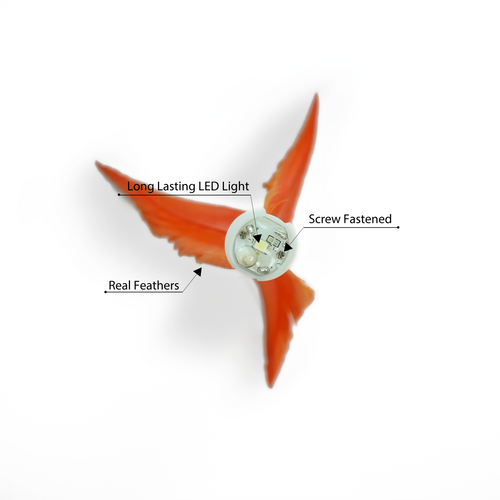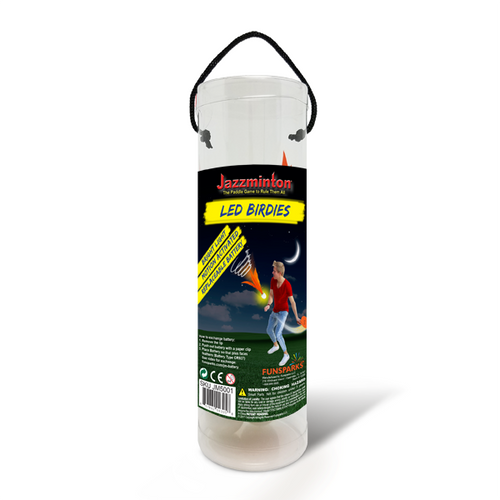 ---
Jazzminton® LED Birdies
LED SENSOR DETECTION: The LED does not light up until you start playing with it, all it takes is one hit and you are ready to go. Once you are finished playing, it will automatically turn off in 20 seconds of inactivity.
CONTENTS: 2 real feather LED birdies in 1 pack. Just pull the plastic tab from the LED and you are ready to get playing. Lots of fun for BBQs, get togethers, camping trips, park outings you name it.
DURABLE SAFE DESIGN: The birdie is held together with screws instead of glue to ensure that nothing can come apart during play. The LED is safely secured to the feathers so you can play all evening long.
60 HOURS OF BATTERY USAGE: No wasted battery usage during shipping, or during inactivity. 60 hours of usage starts when you start and will automatically turn off when you are finished.
---
Description
Jazzminton LED birdies are extremely fun and the best thing is you can play in the evening! Take these light up birdies outside in the middle of the night and play back and forth with your partner. It's so fun because sometimes you can hardly see ANYTHING at all except for the birdies. It looks like there is a light flying around on its own.
---
Content
2 LED Birdies with real goose feathers
---
JAZZMINTON VERSIONS
---
| | |
| --- | --- |
| | We give a 100% money-back guarantee or an exchange at the customer's request if they are not fully satisfied with their purchase. It does not matter on which online store you bought it as long we sold it to you. |
---